The identity verification includes Basic verification (KYC 1), Advanced Verification (KYC 2), and Video Verification (KYC 3).
Before starting the KYC process, we recommend checking out current Matrixport restricted countries.
Basic Verification (KYC 1)
On this part, the basic and residential address information is required. Click "Verify now" to start KYC
Select your nationality, and please be noted that Matrixport is unable to provide services to the customers from the U.S (e.g US passport holder, US Greencard holder, US resident)
[Basic Information]
On document type, we ONLY support the National ID card, international passport, and driver license,here're 3 samples:
1) Passport:
2) National Identity card
3) Driver license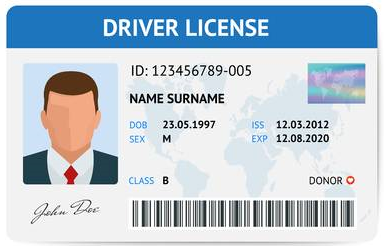 Note: Permanent resident ID card is unsupported
Here we use passport as an example.
[Residential information]
Note: Before submitting, please make sure all information is correct and valid
Then Basic verification (KYC 1) is completed.
Advanced Verification (KYC 2)
For advanced verification, it has 2 parts.
Before starting the process, please read the instruction carefully.
[Proof of Address]
You have to upload the residential address proof. Several types of document are accepted:
- Utility bill (electricity, gas, water), cable TV bill, garbage collection, phone bill, bank statement, credit card bill within 3 months, statement's private information such as amount can be covered accordingly
- Temporary residence permit, property tax bill, government registration, insurance policy/bill, unexpired apartment rental contract.
After uploading, let's start verifying identity documents.
On this part, you'll be asked to upload or photo your ID documents
Note: Ensure that document information is clearly shown, and no scan ID
Video Verification (KYC 3)
For video verification, please follow the page instruction to film a video, send it to support@matrixport.com with your registered email, we'll process it as soon as possible.
Matrixport team